Well my friends, I have to say that the end of the 20th century came alive again for a day and an evening in the
California Delta
this past weekend when more than 35 + old style hot-rod boat owners (
Hot-Boaters
) and all their friends and family got together for a good time on the North Sacramento River.
We all met up in the town of Knights Landing which is about an hour north of Sacramento on the Sacramento River. We all launched and then headed further up river for some fun in the sun. It was a perfect day with triple digit temps and blue skies as far as the eye could see. The colors, chrome and details on all these boats parked along the white sand beaches gave the party goers a lot to behold as they walked along sipping their favorite cold beverages of choice. Oh did I mention the water was PERFECT TOO!
Enough with the small talk, lets see some boats!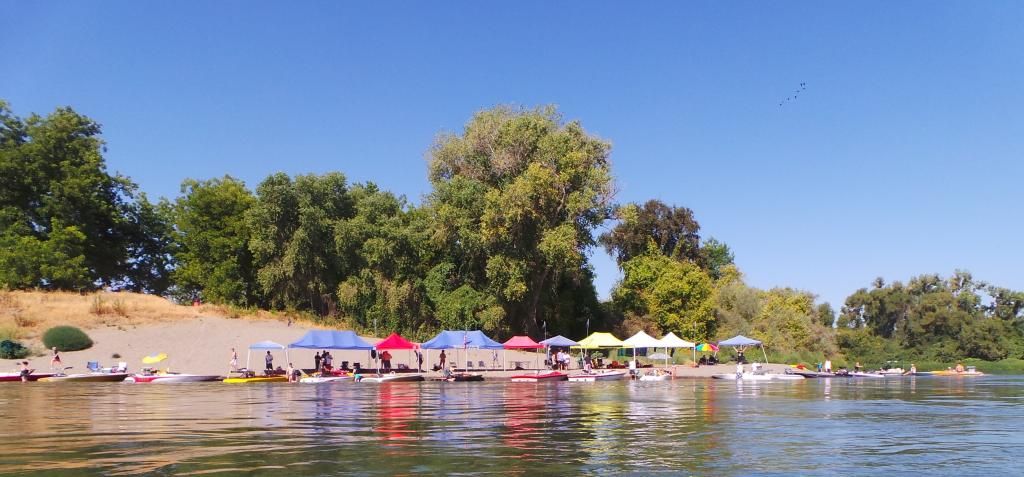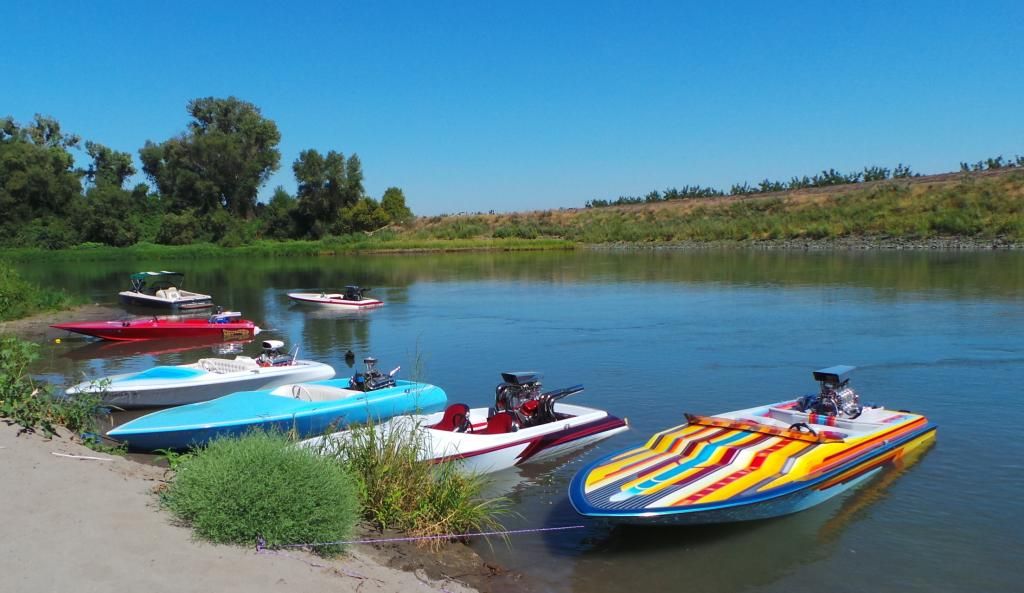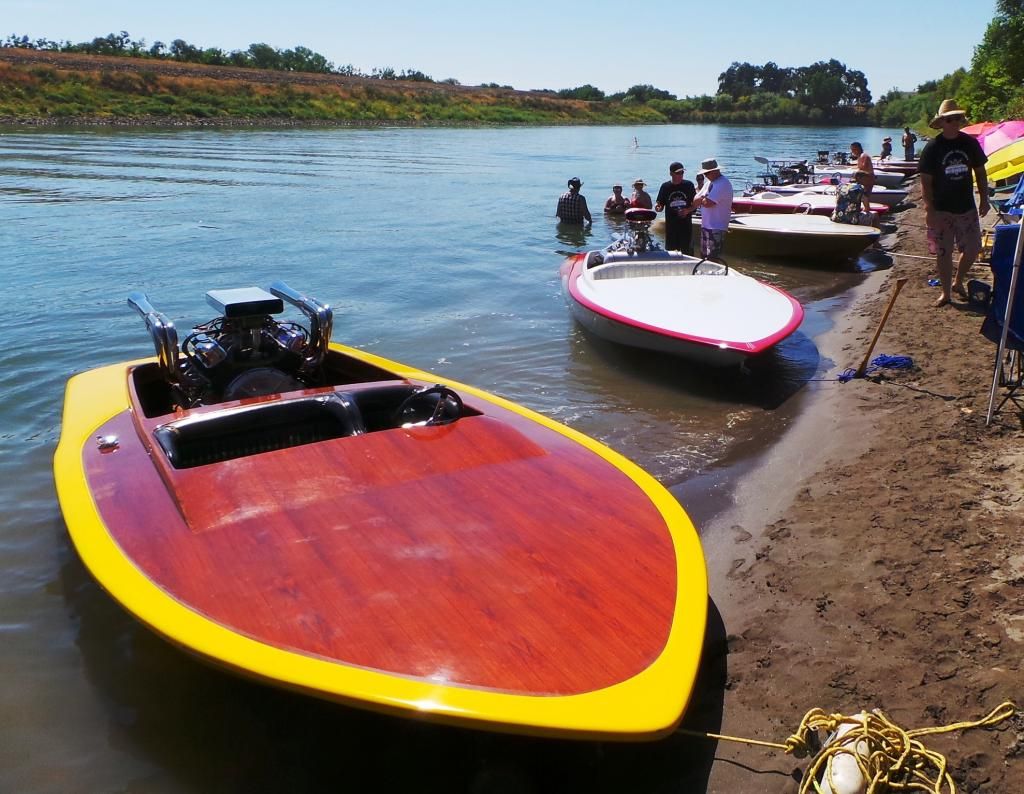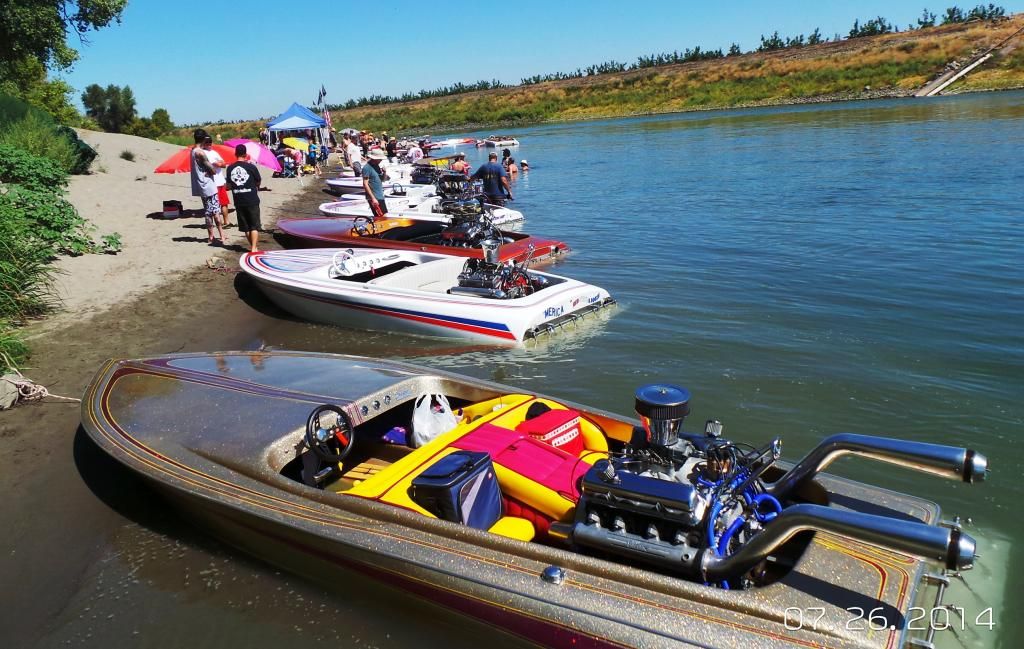 There were so many very nice examples of 50's, 60's and 70's era boats provided for the eyes to behold. All of them with V8 engine power, Big intakes and BIG EXHAUST! ...all made for great sites and SOUNDS to hear them all rumbling around as we all made passes during the course of the day.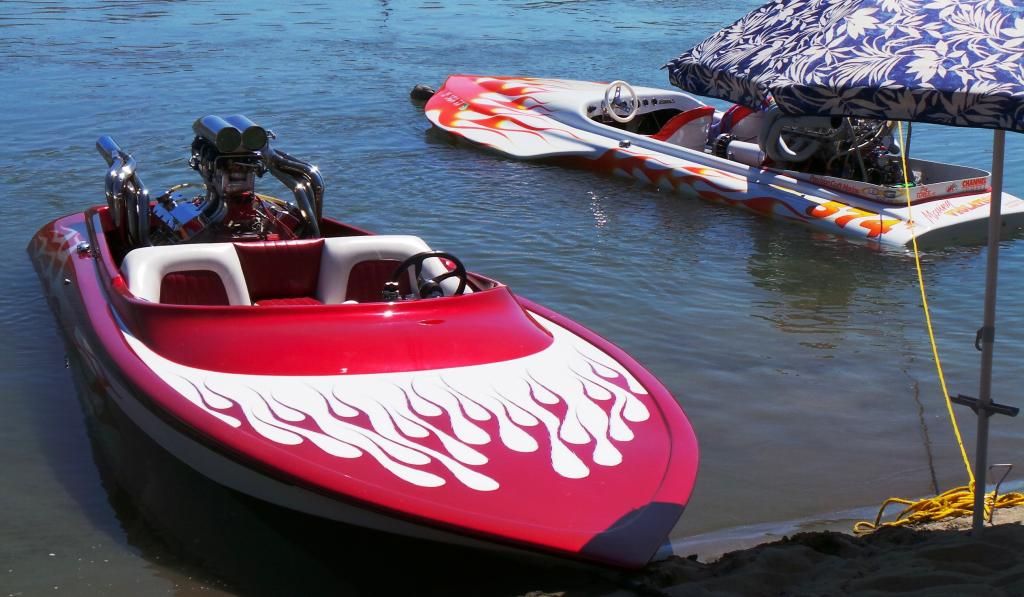 Sanger Flat and Sanger Shovel-nose Hydro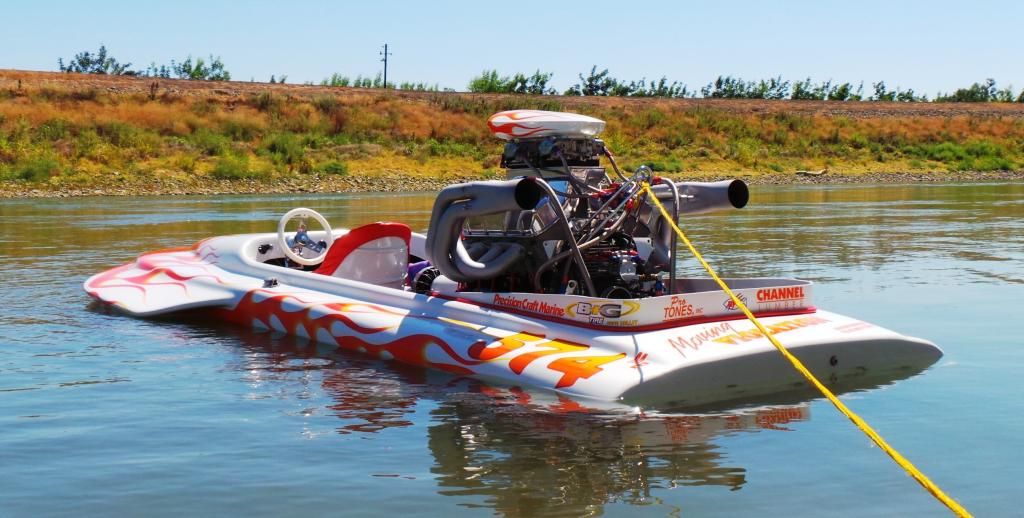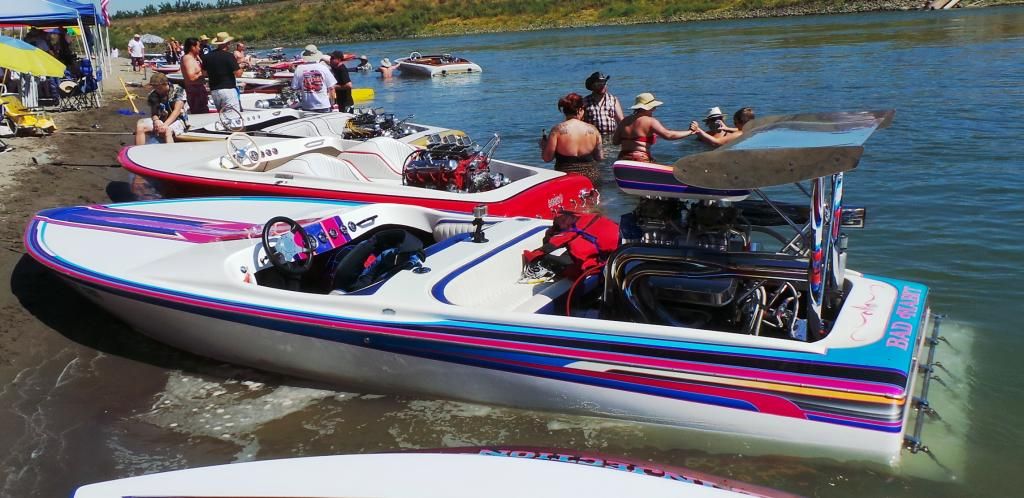 Heres a great video of the whole day by RW Morris!
Get it on Brother!
After the daytime fun at the river we had a little get-together at a local ranch where they invited all us Hot-boaters in for a some more cold beveys and some great catered Mexican dishes that made for a great end to an already just absolutely awesome day on the Delta!
A big Thank You to "Billy and Crew" from NorCal V-Drive for putting on a great event for all of us to enjoy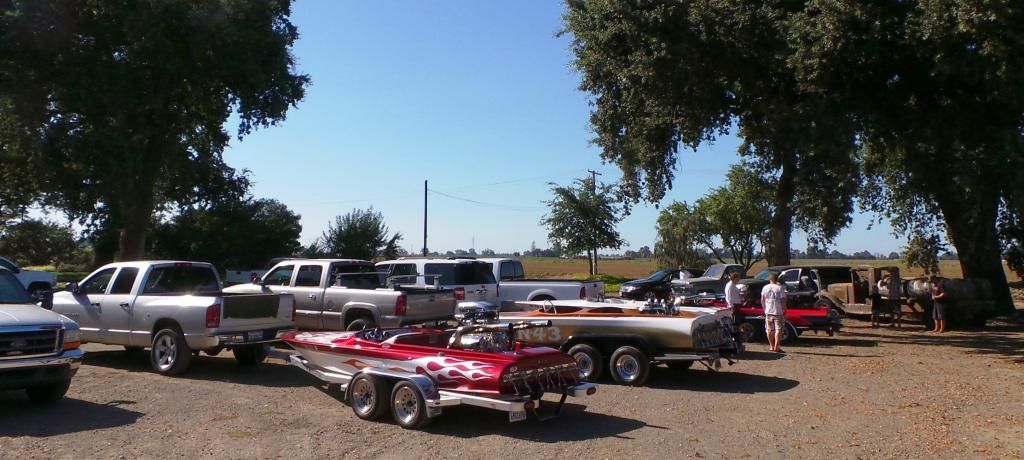 And here's a slideshow of all my photos from the day
This was the sunset for a GREAT DAY!!!!